[Headliners]
From cruise ships to casinos and from regional theaters to corporate events, we offer a varied collection of performers from Broadway, Television and the Concert World. Click above and learn more about just a few of our fantastic artists. Booking fees vary by artist and length of engagement.
Experienced Performers
Unlike other entertainment company's we either produce these performers, promote them or in some cases have written the production. Having worked with the artists directly we are able to ensure that the experience is of the highest quality.
Customizable Shows
All performers have at least a 60 minute show that can be trimmed or extended as needed. Additionally, all our headliners are available for Meet & Greets, Receptions and Guest Enhancement Experiences.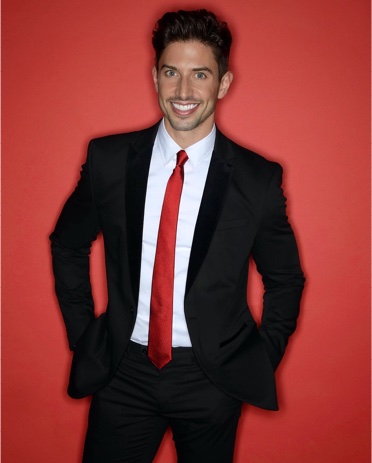 Show Details:
Show Name: Nick Adams Live!
Date: Currently Available
Website: http://www.nickadams.com
Location: Global
Booking: Broadway Theatrical, LLC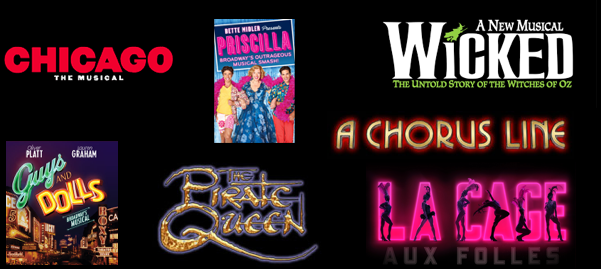 NICK ADAMS most recently starred as Fiyero in the First National Touring production of the Broadway hit Wicked. Most notably, He originated and starred as Adam/Felicia in the Tony winning Bette Midler produced Broadway musical Priscilla Queen of the Desert. Mr Adams was honored with a fellowship by the American Theater Hall of Fame for his "Breakthrough Performance" , received a nomination for the 2011 Astaire Award for Best Dancer on Broadway and won two Broadway Audience Choice Awards. Also on Broadway: A Chorus Line (Larry), Guys and Dolls, Chicago (Mary Sunshine standby), La Cage Aux Folles (2010 Tony Winning Revival), and The Pirate Queen. TV and Film credits include: Sex and the City 2, An Englishman in New York, "Smash," "As the World Turns," "Guiding Light," "Dancing with the Stars," "Rosie Live," "It Could Be Worse," "The Kennedy Center Honors," "Regis and Kelly," "Good Morning America," "The View," "The Macy's Thanksgiving Day Parade," "Best Time Ever with Neil Patrick Harris," multiple telecasts of "The Tony Awards," and Keith on the upcoming season two of "Go-Go Boy Interrupted." Concerts: New York Pops 30th Anniversary (Carnegie Hall), Songs For A New World (Director Jeff Calhoun), Naples Philharmonic, Indianapolis Symphony, Baltimore Symphony, Erie Philharmonic, Boston Pops, Cincinnati Pops, Birdland, 54 Below. Regional: Bucks County Playhouse, Papermill Playhouse (Prince Eric, Disney's The Little Mermaid), Pittsburgh CLO, Kansas City Starlight, The MUNY, & Lyric of Oklahoma. Mr Adams has instructed several master classes nation wide, has served on the guest faculty of The Boston Conservatory Musical Theatre Dance Intensive as well as The Broadway Dreams Foundation, and is regarded as a Capezio Dance Athlete.
Colleen Zenk – Still Sassy!
Still Sassy! incorporates her lifelong career as an actress — including three decades as a daytime star, her very public battle as an Oral Cancer survivor, her chaotic (and favorite) role as a divorced mother to a blended family of six children with a great deal of grace, humor, music, tears and laughter. The extraordinary Award Winning Don Rebic music directs the show.
Ms. Zenk is perhaps best known for her character, "Barbara Ryan," on As the World Turns, a three-time Daytime Emmy Award-nominated role she played for thirty-two years. She began her professional career as a musical theatre actress in the Bye Bye Birdie Broadway sequel Bring Back Birdie. She returned to the stage in the mid 2000s as "Dolly Levi" in Hello, Dolly! and as "Phyllis Stone" in Stephen Sondheim's Follies. She has starred in a number of theatrical productions in recent years, including Looped (as "Tallulah Bankhead"); and Off-Broadway's Odyssey – The Epic Musical, Marrying George Clooney: Confessions from a Midlife Crisis and Mama and Her Boys. Her film credits include "Cecille" in Annie, "Steffi" in Woman on the Ledge, "Libby" in the short film "Libby" (Best Comedy Award nomination, LA Film Fest) and "Jordan" in the upcoming Scout.
Show Details:
Show Name: Colleen Zenk Still Sassy!
Date: Currently Available
Website: http://www.colleenzenk.com
Location: Global
Booking: Broadway Theatrical, LLC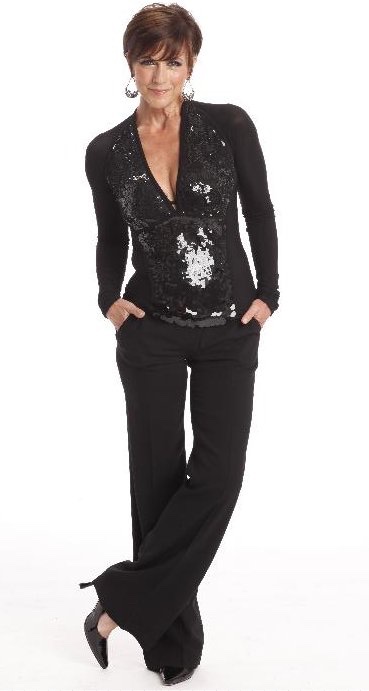 Jill Whelan – An Evening In Dry Dock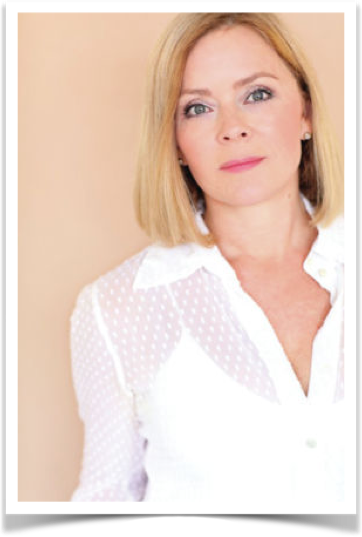 Show Details:
Show Name: Jill Whelan – An Evening In Dry Dock
Date: Currently Available
Website: http://www.jillwhelan.com
Location: Global
Booking: Broadway Theatrical, LLC
Set sail with Jill Whelan from the ABC Series "The Love Boat" as she returns to Dry Dock with an evening of music, comedy, and inside dirt from a career that has spanned more than 3 decades. Over the years Jill has performed with countless Hollywood legends including Gene Kelly, Liza, Ginger Rogers, Ethel Merman, Carol Channing, Ann Miller, Sammy Davis Jr, Milton Berle and many more.
Once Jill comes into Dry Dock, no one is safe!
Best known for her roles as the sick girl in 1980's hilarious film Airplane! and as Captain Steubing's daughter Vicki on TV's The Love Boat, actress Jill Whelan has her 1-woman show filled with great stories, music and hilarious hi jinx!
Dallas Vietty – French Musette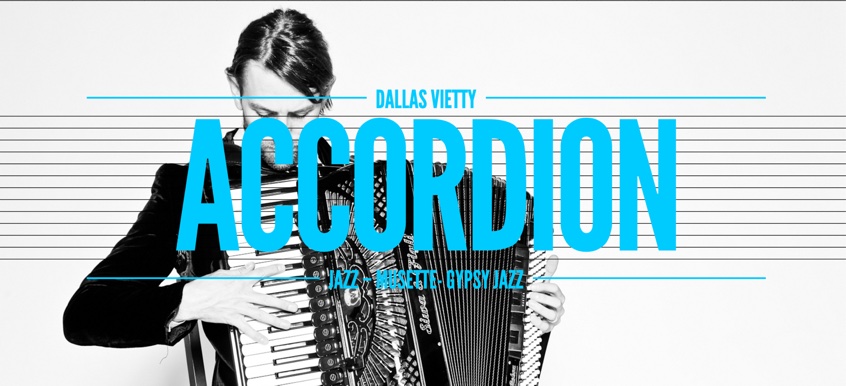 Award-winning accordionist and educator Dallas Vietty is one of the most in-demand young accordionists performing jazz and swing in the United States today. Dallas' unique style comes from his background in the American jazz tradition, as well as deep study and immersion in the European swing tradition of Django Reinhardt (Gypsy Jazz) and the French musette and jazz accordionists.
Musette Project explores the French accordion waltz music of 20's-50's known as Musette. Sometimes called Swing Musette or Bebop musette, it is a genre within a genre. Most closely connected with the music called Gypsy Jazz/Jazz Manouche.
Show Details:
Show Name: Dallas Vietty – French Musette
Date: Currently On Tour & Available
Website: http://www.dallasvietty.com
Location: Global
Booking: Broadway Theatrical, LLC
Will & Anthony Nunziata Carnegie Hall Tour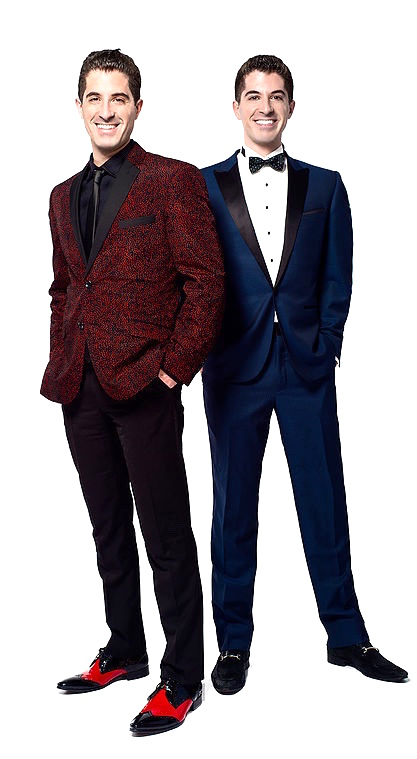 "Blessed with strong voices and leading man looks."
THE WALL STREET JOURNAL
"Will & Anthony display an engagingly brassy professionalism."
THE NEW YORK TIMES
"A night out with Will & Anthony is the best damn show in town!"
BRUCE POMOHAC – VP & DIRECTOR OF MUSIC
THE RODGERS & HAMMERSTEIN ORGANIZATION
Singers, actors, funny-men and advocates of arts in education – Will & Anthony Nunziata sing fresh takes on timeless songs from pop standards, Broadway, and Italian music to Billy Joel, Motown, and beyond. Hailed as "a nearly impossible pairing of talent, stage presence and charisma," Will & Anthony continue to win critical and popular acclaim for their concert performances throughout the United States and around the world.
The brothers have performed in venues including: The Kravis Center, The Cleveland Pops Orchestra, Colorado Symphony, Annapolis Symphony Orchestra, Firelands Symphony Orchestra, Edmonton Symphony Orchestra and with NY POPS. They have been featured on NPR, The Entertainment Weekly Sirius Radio show, The Rachael Ray Show, NBC™s The Columbus Day Parade and on ABC™s Good Morning America.
Show Details:
Show Name: Will & Anthony Nunziata Carnegie Hall Tour
Date: Currently Available
Location: Global
Website: http://www.willandanthony.com
Booking: Broadway Theatrical, LLC
Sandy Hackett's The Rat Pack
Simulating a final show at the famed Sands Hotel and Casino, Sandy Hackett's Rat Pack Show is a combination of classic crooning and irreverent comedy that pays tribute to the group of smooth-talking, velvety-voiced gentlemen that came to be known as The Rat Pack.
Combining "Old Vegas" with "New Vegas," the ten-minute video starts off with Hackett (son of legendary comedian Buddy Hackett), whose own past is rich in Vegas history, reminiscing about "Old Vegas" as he shares with his son, 10 year old Oliver Richman, how things "used to be." Cast members of Sandy Hackett's Rat Pack Show play the "Rat Pack" who in turn, get into all kinds of trouble, as they become the gangsters they are singing about, with Frank (David DeCosta), Sammy (Doug Starks), Dean (Johnny Edwards), Joey (Sandy Hackett) and Frank's One Love (Lisa Dawn Miller) playing characters in the song's story.
Show Details:
Show Name: Sandy Hackett's The Rat Pack
Date: Currently On Tour & Available
Website: http://www.sandysratpack.com
Location: Global
Booking: Broadway Theatrical, LLC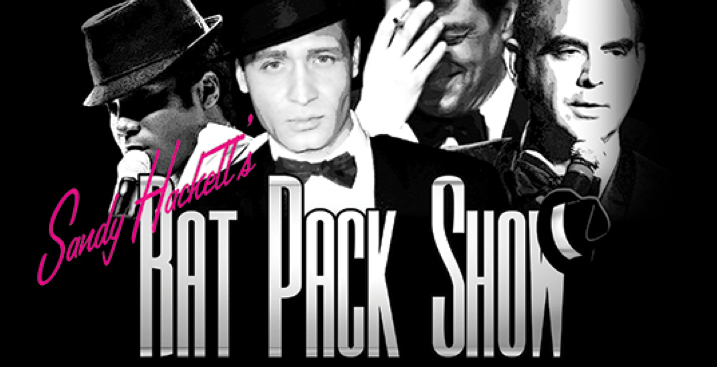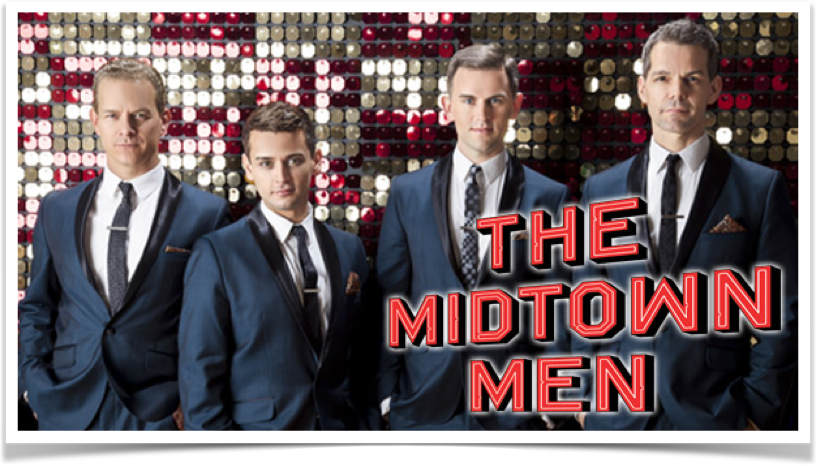 Show Details:
Show Name: The Midtown Men
Date: Currently On Tour & Available
Website: http://www.themidtownmen.com
Location: Global
Booking: Broadway Theatrical, LLC
THE MIDTOWN MEN are lifting audiences to their feet in venues across the continent, Â realizing the dream they brought to life as the iconic Four Seasons. THE MIDTOWN MEN is the next chapter for these accomplished entertainers, making them the first vocal group ever formed by the principal cast of a high-profile Broadway show.
The New York Times says, "Sidling up to the microphone, the singers had the air of the Rat Pack, Motown and a nightclub act rolled into one",  while the New York Daily News proclaims, "The Midtown Men sound as crisp as their Rat Pack-inspired suits. Their voices blend together so flawlessly on stage." After a recent performance with the Oklahoma City Philharmonic, The Oklahoman praised the Midtown Men for "a joyous and nostalgic trip through the music of the 1960s with terrific orchestral charts", adding, "this high-spirited evening kicked the audience's adrenaline into overdrive."
"May you live to be 100, and may the last voice you hear be mine." So went a cocky, wisecracking toast that Frank Sinatra was fond of delivering to audiences in his concert performances. Now in time for the centennial celebration of the ultimate crooner, Adrian Zmed brings the music of Frank Sinatra to a new generation and those who remember him well. Simply Sinatra features more than two dozen of Sinatra's biggest hits. New orchestrations of some of the best of the American Song Book make this a relevant and accessible show to all audiences. Some of the songs include Come Fly Away, New York, New York, The Best Is Yet To Come, My Way, I've Got The World On A String, The Lady Is A Tramp and You Go To My Head.
Adrian Zmed is best known to audiences from the movies Grease 2, Bachelor Party and the smash television show T.J. Hooker. Adrian has also starred on Broadway in numerous hit musicals including Chicago, Grease and Blood Brothers.
Show Details
Show Name: Simply Sinatra
Date: Currently Available
Location: Global
Booking: Broadway Theatrical, LLC
Interested In Working With Us?